Most of the events below form part of the South Central Series (except Winchester and Andover) and generally accept entries from athletes born between 2009 and 2015 (check individual event guidelines). There is also a Youth and Junior Super Series for those born 2008 or before and who would like to continue competing.
---
OLDBURY WHITE HORSE CHILDREN'S TRIATHLON
Calne 
Community Campus, Calne, SN11 0SP
Saturday 29th April 2023
Children of any ability from age 8 to 16 are able to participate in this triathlon. All the swimming takes place in the swimming pool, with cycling on the lower sports fields and running on the upper sports fields.
<< Event Page >>   << Start List >>   << Results >>
---
WINCHESTER TRIATHLON - NOT IN SOUTH CENTRAL SERIES
Kings School, WInchester, SO22 5PN
Monday 1st May 2023
Ideal for first timers. Fun, well organised, local. Novice races for adults too. Try it!
<< Event Page >>     << Results >>
---
CRYSTAL PALACE TRIATHLON
Crystal Palace National Sports Centre, London, SE10 2BB
Sunday 14th May 2023
The Crystal Palace Triathlon was brought back to life in 2005 by Crystal Palace Triathletes, with the swim in the National Sports Centre, bike on the old motor racing circuit, and run though the park, finishing in the athletics stadium.
<< Event Page >>    << Results >>
---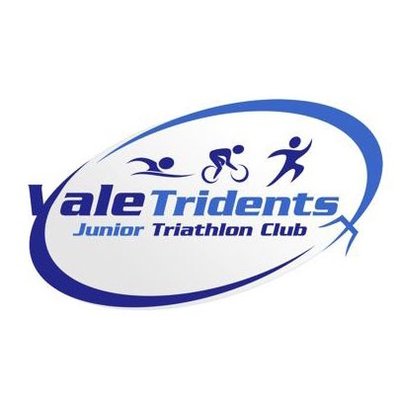 VALE TRIDENTS CLUB - CHILDRENS TRIATHLON
Faringdon Leisure Centre, Ferham Road, Faringdon, SN7 7LB.
Sunday 21st May 2023
Using the Farindon Leisure Centre 25m pool and Faringdon Community College sports fields. Field is on a split level and will be used for the bike course.  The run is on the grass athletics track below the field where the cycle takes place.
Plenty of space for spectators to picnic as well as watch the run and bike routes.
<< Event Page >>   << Start List >>   << Results >>
---
Fareham Leisure Centre, Park Lane, Fareham, PO16 7JU.
Saturday 10th June 2023
After a year out due to renovations, Fareham Tri is back! Suitable for all ages and abilities and VERY local. 
<< Event Page >>                   << Results >>
---
BEACHBOROUGH TRIATHLON
Stowe School, Stowe, Bucks, MK18 5EH
Sunday 18th June 2023
Standard Tri format followed by 4x Mixed Relays in the afternoon. The relay format comprises of two boys and two girls, each completes a 'mini' triathlon, before passing over the timing chip. An action-packed event appeals tremendously to children.
<< Event Page >>                   << Results >>
---
BOWOOD HOUSE TRIATHLON
Bowood House, Wiltshire, SN11 0LZ
Saturday 24th June 2023
An award winning event based at the beautiful Bowood Estate in Wiltshire. Set among the tranquil and pictureesque surroundings of Bowood House & Gardens, its a Triathlon you don;t want to miss. ***NO DS - Age 9+ ONLY***.(Open Water - Lake Swim).
<< Event Page >>                   << Results >>
---
CHICHESTER TRIATHLON
Westgate Leisure Centre, PO19 1RJ
Saturday 1st July 2023
These events are for young people aged 8-16 years old and are suitable for both novice and experienced competitors alike. The race day starts at 11am. Pool swim, run on grass and cycle on closed roads and paths around the leisure centre.  ALL finishers will receive a commemorative event t-shirt and medal when they cross the finish line.
<< Event Page >>                   << Results >>
---
ANDOVER CHILDREN'S TRIATHLON - NOT IN SOUTH CENTRAL SERIES
Farleigh School, Andover, SP11 7PW
Sunday 16 July 2023
Set within the beautiful grounds of Farleigh School, the Andover Children's Triathlon offers young competitors a safe, inclusive and fun event. Starting with a pool swim, competitors transition to a bike and run course within the school on fast, smooth playing fields. A perfect day for friends and family to make a day out of it and support the next generation of triathletes!
<< Event Page >>   << Start List >>   << Results >>
---
ETON DORNEY  TRIATHLON
Dorney Lake, SL4 6FJ
Sunday 23 July 2023
Dorney Lake provides a fantastic opportunity within a closed road environment for both adults and kids to race in a safe environment without the fear of traffic. Not only is it safe its also a beautiful place to swim, bike and run. Its flat and its FAST! This event is family orientated acepting entries from all age categories. (Open Water - Lake Swim).
<< Event Page >>  << Start List >>  << Results >>
---
INTER REGIONAL CHAMPIONSHIPS (IRC)
Mallory Park, Leicestshire, LE9 7QE
Saturday 9th & Sunday 10th September 2023
The National Championships for TriStar 2 & Tristar 3 athletes. Invitation only event based on performances in the South Central Series 2023.
<< More Info >>